TO INSPIRE, CONQUER
AND PURSUE GREATNESS
AT VENUS ARMY.
GET FULLY IMMERSED IN OUR CULTURE AND ENJOY GREAT BENEFITS.
1. WORK WITH VENUS ARMY
If you have a passion for health and fitness, and/or have a background in personal training, nutrition, or athletics, we want you to apply! But don't worry, you don't have to be a PT to apply. If you have a strong social media presence or have a good friends network who like to stay fit and healthy, you could be a successful FIT-BESTIE INFLUENCER.

2. SPREAD SOME LOVE
Draw upon your expertise to share your fitness and nutrition knowledge with a large audience, make great connections, and spread some VENUS ARMY love.

3. CHANGE LIVES
Improve the quality of people's lives! Create programs, fitness challenges, share our products, and be a part of a company that care about peoples lives.

4. GET REWARDED DOING WHAT YOU LOVE!
FIT-BESTIE program is about promoting fitness and healthy living while getting rewarded to do what you love. We create a platform for you to grow and attract amazing opportunities.
WHAT IT MEANS TO BE VENUS ARMY FIT BESTIE INFLUENCER
ABOUT THE FIT-BESTIE INFLUENCER PROGRAM
Our mission is to help women worldwide reach their health, fitness, and appearance goals through effective programs, motivation, and awesome products. Our FIT BESTIES are a huge driving force in the success of our mission and results. Through FIT-BESTIE program we are inviting you to join our family and share our success.

Want to be a part of the VENUS ARMY family, and make a difference? Then we want you.
WHY SHOULD I BECOME A FIT BESTIE
1. Get access to fantastic products range made for women
2. Get rewarded for doing what you love
3. Amazing opportunities
4. Grow your audience and brand
5. Help others and transform lives
6. Media exposure
If you have an active social media accounts (Instagram, Facebook, and Twitter), blog or website, the VENUSARMY.COM FIT-BESTIE Program is a way for you to earn free products or salary while promoting our brand, your profile, giving fitness and nutrition tips and helping others.


It's simple & FREE to join: We give you tools to help you promote VENUS ARMY Vision and reward you a salary/free products based on your success. Your tools will include t-shirts, shakers, compelling text links, eye-catching banners, and timely articles to use on your site, blog and social media posts. If your audience is interested in working out, eating clean, and living healthy, join us today!
HOW CAN YOU GET PRODUCTS
Unless you are classified as an official social influencer or global brand ambassador, VENUS ARMY as a brand won't send you free products. Our brand is about authentic advocacy of products you
already love or are willing to try. After all, if an influencer isn't prepared
to buy a product, how can they recommend their followers?


However, to encourage high ambition we reward every Fit Bestie applicant with 15% discount to try our products.


WHY WE DON'T SEND FREE PRODUCTS
If an Influencer doesn't already own the product, or isn't willing to buy it, they have no right to recommend it. We are looking for ambassadors who have a passion for our brand to join the team.
First, you must apply to join our Fit Bestie network and await approval.
You can begin this process by sending an email to our Fit Bestie support team via fitbesties@venusarmy.com. Don't forget to mention your social media channels/blog/website and why you would like to represent our brand. Your application will be reviewed, and you will receive a response within 36 hours. Once you have been approved, you will receive your discount code and other relevant information. Please note that we only approve influencers/bloggers/athletes who operate under high social and ethical standard.

We have 3 categories under the Fit Bestie program

1. Fit Bestie - Bronze
25% personal discount on our products
6% performance-based salary (subject to approval)
Chance to grow your audience
Get featured on our channels
Free product offers
Requirements:
Between 3000 - 20,000 real social media followers

2. Fit Bestie - Gold (social influencer)
Free product package per month
8% performance-based salary from referrals
Chance to grow your audience via cross-promotion
Amazing career opportunities
Get featured on our site
Requirements:
Minimum of 20,000 social media followers

3. VENUS ARMY Official Ambassador
We proactively seeks athletes/individuals to endorse the brand and join us as official ambassadors. For this reason as a brand we only target athletes and individuals that represent a high standard of morals and social responsibility.

BENEFITS
Full supplement sponsorship
10% performance-based salary
Collaborate with VENUS-ARMY and launch your own programs on the site
Grow your audience
Media coverage & support
Getting featured and exclusive invitation to events
BE CREATIVE. BE AUTHENTIC
For us content is about creating beautiful images with products you love. We would love your posts to show off the VENUS ARMY branding and products, and how easy to use them. We want you to share our belief that regular exercise and right nutrition is essential for a healthy lifestyle and our products can help you to get there.


We measure the value of a post based on the creativity of the content, the familiarity of the Influencer, the size and engagement of your followers, and how well the influencer fit with VENUS ARMY.

CONTENT WE WOULD LOVE FROM YOU
We are looking for pics which promote healthy, active and energetic lifestyle. These can be taken in the gym, at your home or outdoor. We want to focus on benefits of our products and how they can be used during exercise and busy lives. Talk about our products amazing benefits and how you can use them
to get fit, stay healthy, cook amazing healthy desserts, and protein snacks.

A video clip we would love to see:
What is Venus Army and our "I am strong" campaign mission means to you. Why do you want to
represent our brand? What is your story? How your story fit with I AM STRONG
campaign – portrait of dedication, perseverance and victory. At the end you can share what products you received and how you are planning to use them.

DON'T
VENUS ARMY is about empowering women's and increasing the image of active females (athletes and influencers) in the fitness industry. Therefore we would like to take every effort to make sure we don't devalue women's image in the health and fitness world by sharing sex, sexist and nude images.
Post images that feature nudity, alcohol
Don't feature any competitor brands
No images are taken in underwear
Avoid black colour clothing and background images
*Bikini images are acceptable as long as they are taken to highlight fitness, healthy lifestyle without focusing on one body part (please refer to image guide below).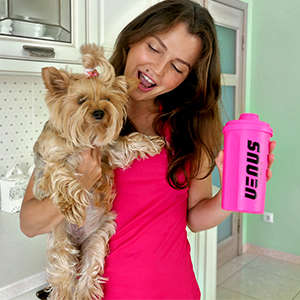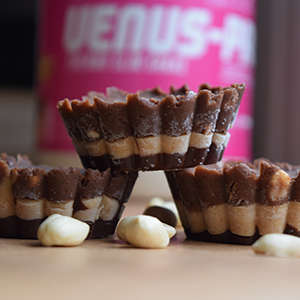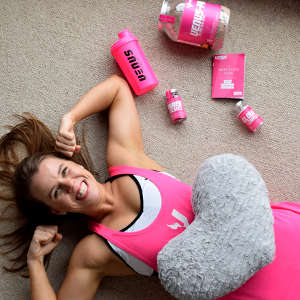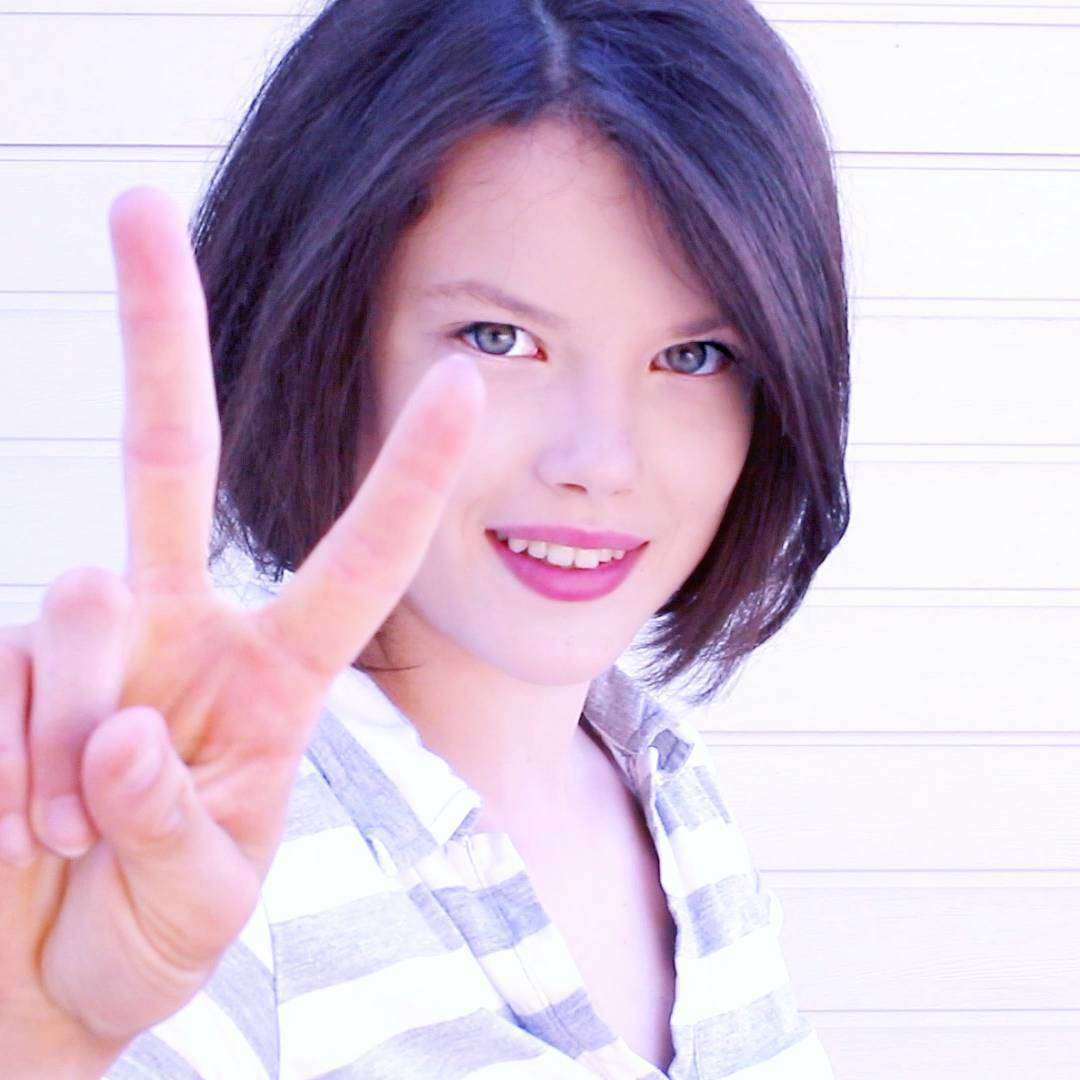 HOW DO WE CALCULATE YOUR PERFORMANCE-BASED SALARY?
Each Social Influencer (FIT-BESTIE Gold) & our Global Ambassadors will have own unique ID, URL, QR code and tracking code that will allow us to measure exactly how you perform as part of the team. You'll earn salary based on your performance. You will have access to your own account page to monitor your progress and see how much you are earning each month.