Hi, I am Haley Justice & this is my story.
A little bit about myself
My job: University student and dancer
At 11 years of age, a switch flipped and I started to understand that I wasn't celebrity skinny and,
according to society, that was a bad thing. I punished my body with hours of exercising and restricted calories. I became angry, antisocial, and obsessed with being thin. I used to think "once I'm
skinny, then I'll be happy". With every month, I dropped pounds, but I didn't gain happiness. I found solace in dancing. Dance classes were my haven – the one time of the week I could forget about my insecurities and enjoy the rush of music and movement. But as I began to pursue dance as a career, it became less of a passion and more of a chore, and the disordered habits resurfaced full-force.
I had no mental break, no outlet for my stress and the pressures of life, school, and dance were overwhelming. I turned to food for comfort which only further suppressed my body image and self-esteem. I graduated high school at the top of my class, obtained two scholarships for academic excellence, and moved across the world to study at the university level on my own – and I still felt unworthy because of my weight.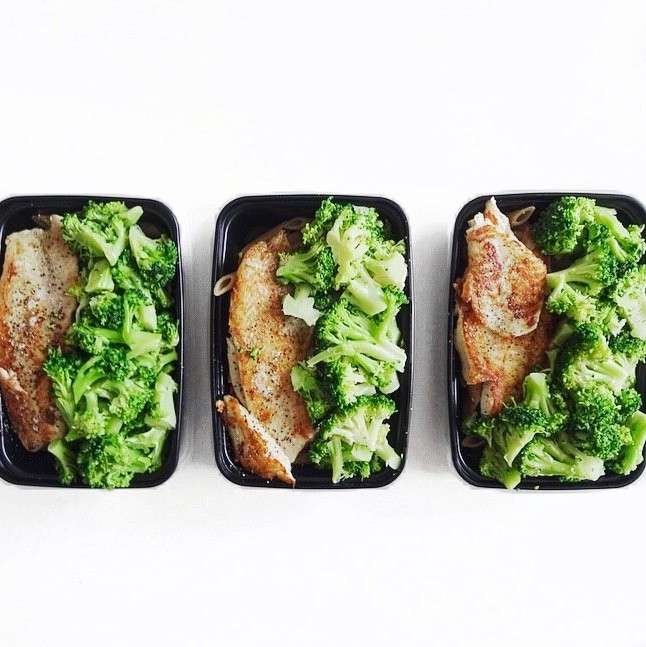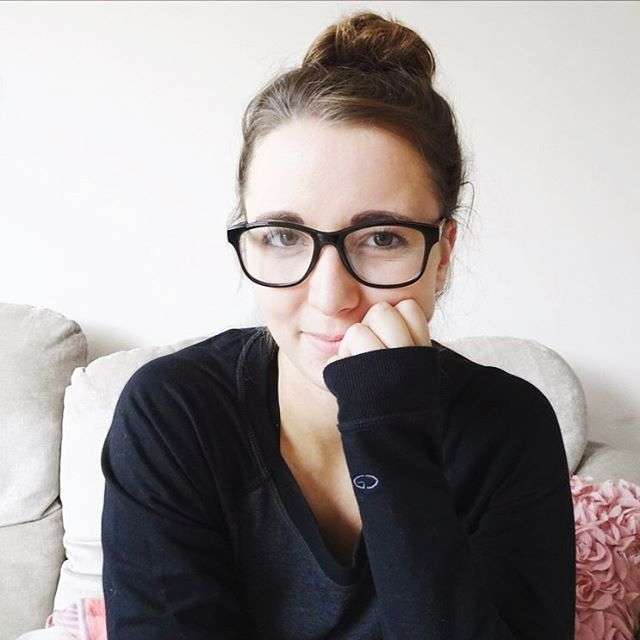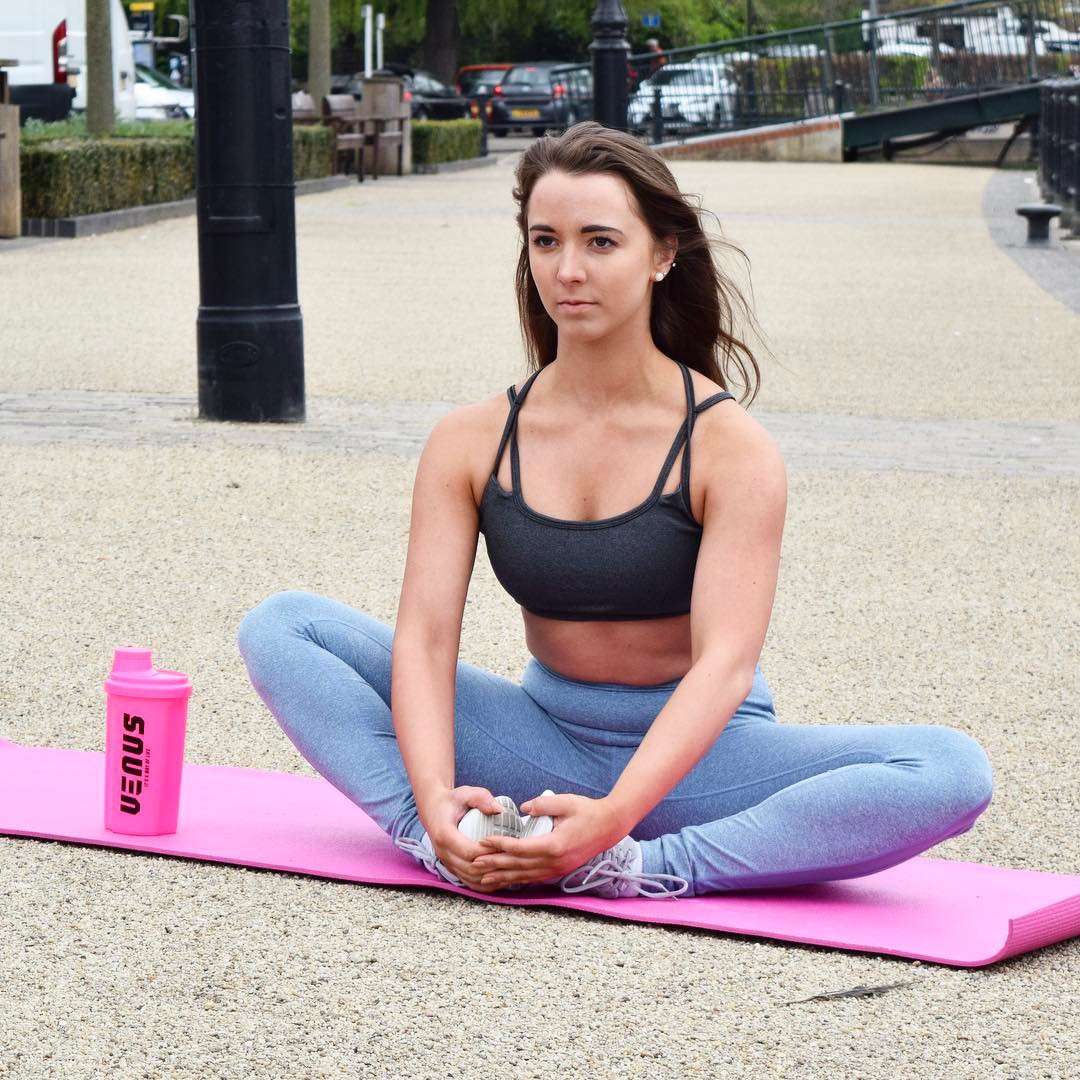 Two things happened my second semester at university that caused my mindset to truly evolve: I was recruited for a professional dance company and I started working with a fitness coach. I convinced myself I'd never be a dancer, and then it happened. I realized I could be successful. I was referred to an amazing fitness coach from my therapist at the time. She introduced me to the world of weight lifting and structured training. Between dance and fitness, my focus became less about what my body looked like and more about what it could do. Gym sessions were specific, challenging and exciting. Food was no longer a "fattening agent", but rather a fuel for my workouts, dance, and active lifestyle. While of course my relationship with by body, food, fitness, and dance did not mend itself entirely overnight, the healing process was finally underway.
My newfound passion for proper, science-based training and nutrition lead me to change degrees from dance to a Bachelor's of Science in Nutrition, Exercise, and Health. I am now a full-time student in London, certified personal trainer, gym and yoga instructor, as well as a professional dancer. Furthermore, I have taken my fitness to the next level and will be competing in a body building competition in the bikini division summer 2017 – something for which I never thought I'd
have the strength, mindset, or confidence. I hope to share my experience and knowledge with any woman struggling with her self-esteem or body image; to show her that with the right knowledge,
tools and, most importantly, mindset, you can make a change and pursue a self-empowered life!
What are your Tops 5 fitness and diet tips?
1. Stay informed! What's 'hot' in the fitness industry is not always what's smart. Follow people that are doing the right scientific research (and do your own research!) to make some #mentalgains about fitness strategies that are both healthy and effective.

2. Eat for fuel! Food is constantly blamed for weight gain, but what is really to blame is unhealthy habits. Rather than villainizing food, use it to your advantage; fuel your body, workouts, and lifestyle with a clean, balanced diet – and a treat here and there of course!

3. Train smart! As an athlete, injuries are inevitable, but they are also preventable. Take the time to learn and practice the proper form of an exercise before going full throttle with heavy weights.

4. Track YOUR progress! Instagram "fitspo's" can be inspiring, but also unrealistic. Your body
will always be your own – not someone else's. So look to your own journey – your successes, pitfalls, and progress – for inspiration; this is much more relatable and motivating than any social media influencer.

5. Have fun! Working out and eating healthy shouldn't be punishments. If you hate going to the gym, try a sport! If you hate salads, try a mixed veggie medley with spices! An enjoyable fitness journey is a sustainable one, and that's the key to long-term health and success.
What "I am Strong" means to you?
"I am Strong" is not about setting personal records in the gym, it's about setting personal records in life. Strength is the ability to withstand the pressures and challenges life throws our way. It's about harnessing your passions and letting them drive you towards YOUR vision of success – not the version engrained in our minds through the media or social norms.


What is your passion in life?
My passions in life are fitness, dance, and academics – all of which I strive to effectively balance on the daily. I stay motivated by consistently reminding myself of the vision I have for my life.


What drives and motivates you to succeed?
I look back on my achievements and say to myself "I have succeeded and I can continue to succeed" and I put a plan in place to go full steam ahead towards my goals.